Group II
ASEAN Homework For Welcomed the ASEAN Economic Community 2015
14 May 2014


PKMK-Yogyakarta. Oral presentations have taken place in the Main Conference of the Faculty of Yogyakarta, with the theme of non-communicable disease. This presentation as a continuation of the second day of the 8th Postgraduate Forum on Health Systems and Policy was moderated by dr. Fatwa Tetra Sari Dewi, MPH., Ph.D. Forum held with featuring five presentan are from Indonesia, Malaysia and Thailand.
Forum initiated by the presentation of this white elephant country with the title Prevalence of Diabetes Mellitus in HIV-Infected Thai patient. The results of the study Rungruangrong Seubmongkolchai, RN, M.Sc revealed an association with the use of antiretroviral drugs prevalence of Diabetes Mellitus (DM) in Thailand. A total of 205 809 AIDS patients in Thailand were infected during the 4:11 ± 2.72 years was diagnosed with DM 25.645 people.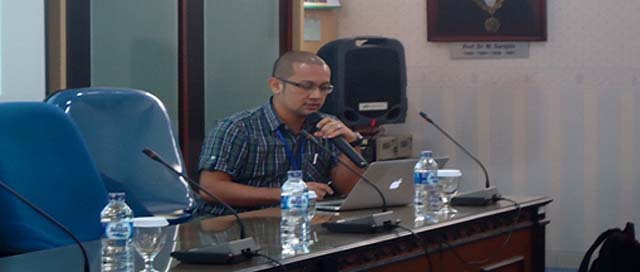 The second presentation raised the issue of the rapid industry in Malaysia which have an impact on respiratory disorders , with the title of Relationship between Ambient Air Pollution in an Industrial Area and Respiratory Symptoms among School children in Malacca , Malaysia . Mohammad Adam Adman identify an association between air pollution and FeNO concentrations in middle school children . Researchers compared the concentration of the air in the school with a radius of 3 km from Malacca to control school in Putrajaya. FeNO is used to identify the presence of respiratory tract infections .
The third presentation by Supriyati ( Indonesia ) titled Multilevel Analysis of Social Determinants of Smoking Behavior in Indonesia . The data showed no significant relationship between social demographics such as sex, age, place of residence, education level, occupation, socioeconomic status and smoking behavior. Recommendations of this study suggest local governments issuing local regulations related to tobacco control.
Oral presentation sessions followed by Komang Yuni Rahyani of the island, with the title and Premarital Sexual Initiation among Adolescent Contraception Services Policy in Bali. Komang discloses the use of contraception among men is higher than women. Half of the sample of 121 women answered the initiation of premarital sex being forced, threatened, and raped by a spouse or boyfriend. This presentation attracted the attention of the audience to ask, that this study used birth control pills for women before intercourse and condom for men.
Presentations last closed S3 students from Malaysia, with the title of Factors Associated with Fall Injury at Home among Children Under 5 Years Old in Yemen. Al - Abed Ali Ahmed reveals about the culture of consuming khat leaves incidence risk children under five years fell. Cultural consuming khat leaves a problem in caring for children, it is certainly because there is no supervision from parents or caregivers .
From various research results from the three countries showed that policies can be set and evaluate existing policies and new policies made to welcome the migration of physicians in 2015.
The last session was closed with five participants shared photos oral presentation with dr. Fatwa Tetra Sari Dewi, MPH., Ph.D.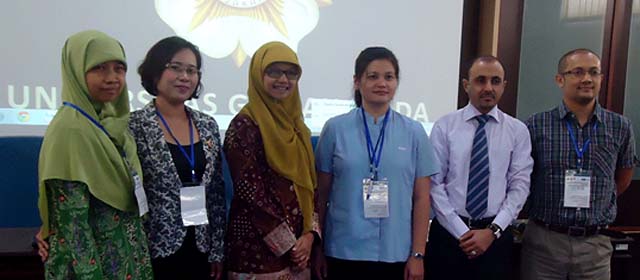 Oleh: Eva Tirtabayu Hasri S.Kep., MPH