Januari / Februari / Maret / April / Mei / Juni / Juli / Agustus / September / Oktober / November / Desember / Kesimpulan

Mei 2014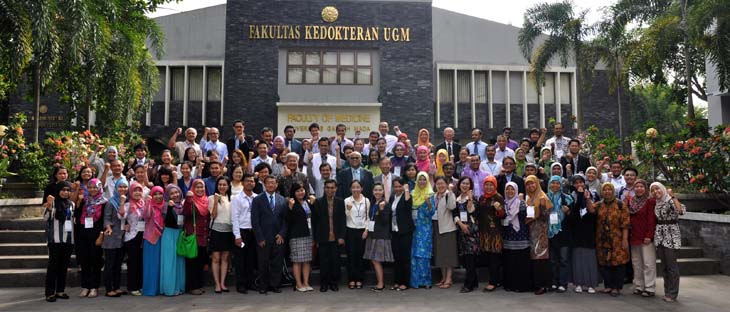 sesi foto bersama
Pada bulan kelima ini diselenggarakan The 8th Postgraduate Forum on Health Systems and Policy Theme: Medical Doctors Migration and Health System Developmentin South East Asia: Implication for Medical Doctors and Specialists Education, di Yogyakarta pada 13-14 Mei 2014. Pertemuan diselenggarakan oleh: Center for Health Policy and Management Management and Graduate Program in Health Policy and Management, Gadjah Mada University, Indonesia and World Health Organization (WHO) In Collaboration with: Naresuan University Medical School, Thailand; UKM Medical Centre, National University of Malaysia, United Nation University International Institute for Global Health, Nossal Institute, and University of Melbourne.
Tujuannya adalah:
To describe global trend in health care services
To identify market potential from epidemiological and socio economic point of view in ASEAN
To identify the concept and vision of the 3 countries on medical doctor migration within ASEAN region.
To identify the health system development in the 3 countries to accommodate migration of medical doctor in ASEAN
---

Di bulan Mei ini diselenggarakan 1st Indonesian Conference on Tobacco or Health (ICTOH) di Jakarta, 29 - 31 Mei 2014 "Tobacco Control-Saves Lives and Saves Money". Sejumlah 392 delegasi dari 28 provinsi yang terdiri dari pemerintah, perwakilan 25 universitas, perwakilan 7 organisasi professional, LSM, pegiat hak asasi manusia, pelajar dan media berkumpul pada acara the 1st Indonesian Conference on Tobacco or Health di Jakarta untuk membicarakan upaya pencegahan dan pengendalian penggunaan tembakau di Indonesia.
Ada enam regulasi terkait kesehatan yang disahkan pada bulan Mei 2014 . Silahkan klik link berikut lampiran